Open Evening and Open Morning at Oldfield
29th August 2023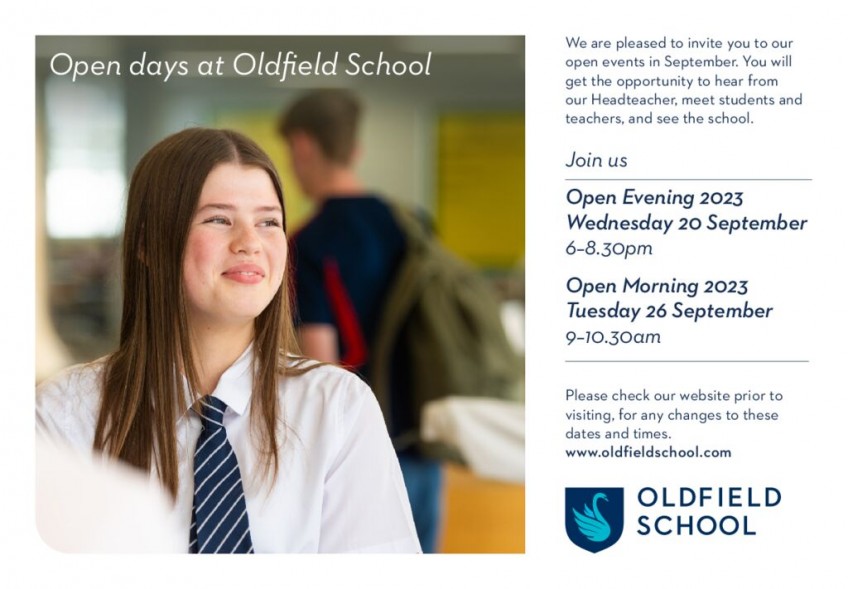 We would like to extend a very warm invitation to students and parents to visit the school on the following dates. Come and meet students and staff, including our new Headteacher, Mr Andy Greenhough.  You can see the school in action on our Open Morning and take time to have a wander around the different areas at our Open Evening.
Open Evening; Wednesday 20th September, 6.00-8.30 pm
This year we are running three Headteacher talks and you are required to book your place on these.  Please click here.
You are also welcome to join a guided tour of the school, led by some of our senior students, and you do not need to book on these, or you are welcome to just turn up and have a look around the school, as there will be many guides, students and staff in place to direct you to specific areas.
Open Morning; Tuesday 26th September 9.00-10.30 am
Booking is not required to attend our Open Mornings. At these events you will have the opportunity to tour the school on a normal working day, escorted by student tour guides.