Apprenticeship Roadshow for Parents.
Roadshows are taking place across all four West of England regions and will feature a panel of experts; an apprentice, an employer, a provider and a parent to answer questions and bust myths around apprenticeships and technical pathways.
Open to all with Eventbrite tickets available via these links: 
Monday 6th February – The Apprenticeship & Technical Education Roadshow (B&NES) 2023 | The WTPN 
The world of careers is an ever changing one and it is important that parents as well as students understand developments in education, training and employment. We arrange for a representative from a University to be present at Year 11 parents' evening to provide information on the benefits of University and to provide information on student finance.
We also provide an information evening for Year 10 parents about our Work Experience Programme.
A useful website for both parents and students is Careerpilot. You can access it via the following link:
https://www.careerpilot.org.uk/
There is a dedicated Parent Zone area and we encourage all students to register with this website. Parental support in encouraging students to register would be much appreciated. As part of students' careers homework, all students have been asked to register on Careerpilot.
Apprenticeship Information
There are a wide range of apprenticeships young people may wish to consider.
Intermediate Apprenticeships (Level 2) are the first level of the modern apprenticeship. These schemes are aimed at 16 year olds, and can last anywhere between 12-18 months.
Advanced (Level 3) Apprenticeships are the next level of apprenticeship available to school and college leavers. Advanced level apprenticeships last between 12-18 months, in which the apprentice receives on-the-job training from an employer, and works for widely-respected qualifications on the side. Employers look for students with five or more GCSE grades (9-4).
Higher (Level 4/5) Apprenticeships are designed for school leavers aged 18 or above. These programmes focus on management type skills, as well as the practical skills which are required to work in a particular field. They can last between three or four years and include modules taught at a further or higher education institution. Employers will expect students to have two or more A Levels or have completed an Advanced Apprenticeship.
Degree Apprenticeships (Level 6/7) work in collaboration between Universities and company. An apprenticeship will work full time for the company whilst studying part-time at a university. These schemes can last anywhere between three or five years.
For more specific information on apprenticeship options, please click on the link below.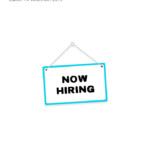 Pathways at 18
Please find below the presentation from our Pathways Guidance session.